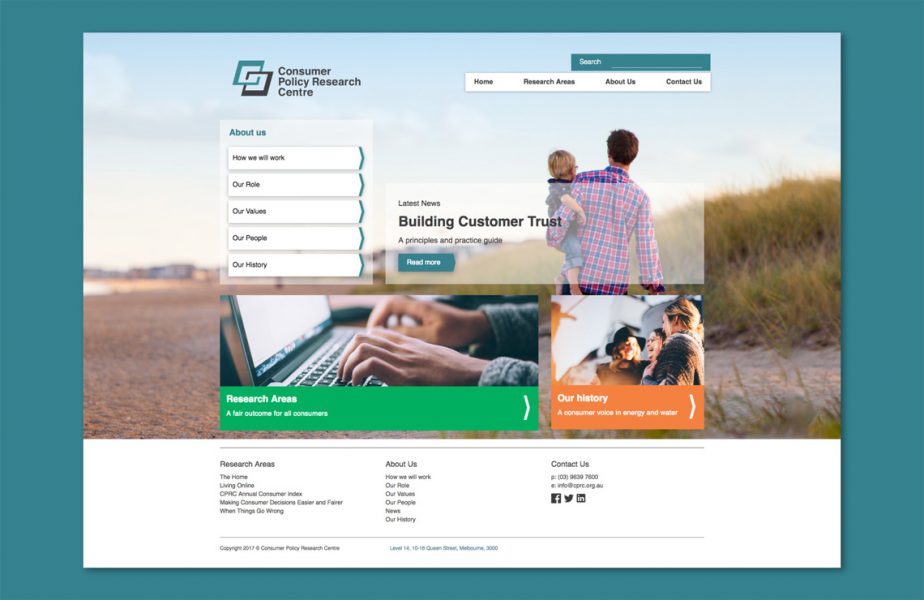 Advocating for Victorian consumer interests
Work.
Evolving visual language.
Consumer Policy Research Centre (CPRC), formerly Consumer Utilities Advocacy Centre (CUAC), has a reputation for excellence in research and advocacy representing Victorian consumer interests in policy and regulatory processes.
Blueboat was engaged to develop a new visual language for CPRC; creating a brand mark, colour palette and image library.
Once established, Blueboat developed CPRC's first report under their new direction: Building Customer Trust.
Our partnership evolved to the design, development and implementation of CPRC's digital presence.